According to Freddie Mac quarterly reports, Freddie Mac's total losses were reported $84.4 Billion Dollars. The losses forced a directive from Freddie Mac's conservator, the Federal Housing Finance Agency to de-list Freddie Mac's and Fannie Mae's common stock from the New York Stock Exchange.

Ed Haldeman, Freddie Mac's CEO said the number of Freddie Mac short sales increased 600% from 2008 – the result of lenders and loan servicers focusing on work out solutions to help homeowners avoid foreclosure.
Haldeman said Freddie Mac is doing everything it can to prevent more foreclosures, and that short sales are becoming a favored alternative to foreclosure especially in situations where loan modifications failed and foreclosure is imminent.
When the Home Affordable Foreclosure Alternatives (HAFA) program takes hold, the numbers of short sales are expected to increase significantly. The Treasury Department launched the HAFA program in April 2010. HAFA provides cash incentives to servicers for conducting short sales and deeds-in-lieu of foreclosure. HAFA also provides qualifying homeowners with $3,000 cash incentive and more.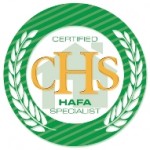 "Foreclosure alternatives like short sales and deeds-in-lieu help borrowers to avoid the stigma of foreclosure, shorten the waiting period before they can buy a new home, and may inflict less damage on their credit reports," Haldeman said.
Certified San Jose Short Sale Specialist
Copyright © 2010, All Rights Reserved by Kathleen Daniels
 *Freddie Mac Short Sales Increase*
Tags:
avoid foreclosure san jose ca
,
certified hafa specialist
,
Fannie Mae
,
Freddie Mac
,
HAFA
,
San Jose short sale specialist
,
San Jose Short Sales